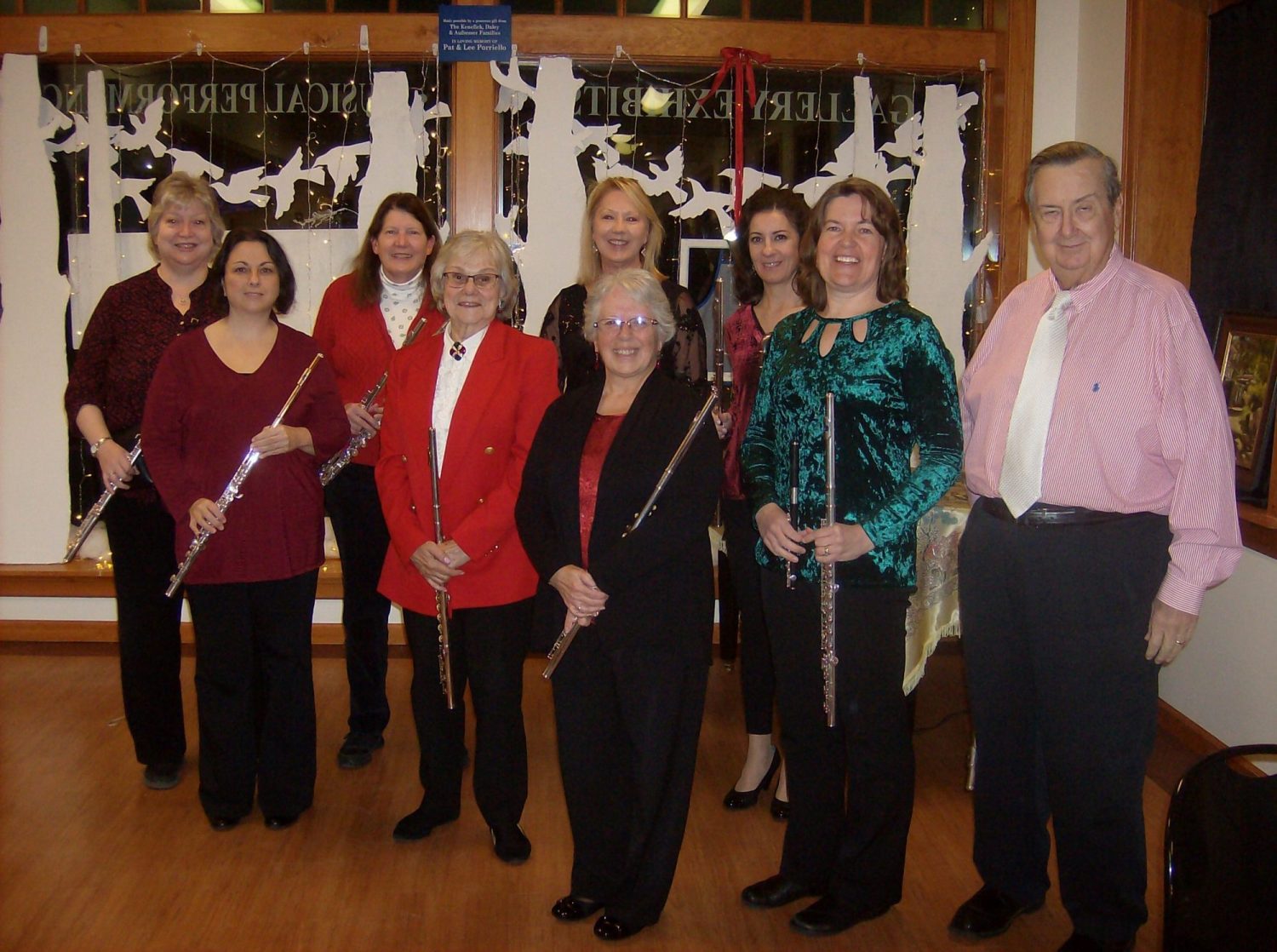 Plainville Flute Choir, an additional program of the Plainville Wind Ensemble, enables interested flutist the opportunity to expand their musical abilities in an ensemble setting.  Directed by Phyllis Thompson, this melodic group has performed at various venues such as the Wadsworth Athenaeum, Trinity on Main, New Britain Town Hall, Plainville Historical Center, Plainville and New Britain Libraries, Southington Community Arts Center, and several local Churches.
MEMBERS
Donna Fontano
Lola Gordon
Mary Anne Gresh
Kathleen Marsan
Susan Meissner
Eileen O'Brien
Maureen O'Brien
Jim Shea
Phyllis Thompson
Sue Yawgel
UPCOMING EVENTS
Be sure to subscribe to our concert calendar below.
Subscribe by clicking the icon above and selecting your calendar of choice.
FOLLOW US!