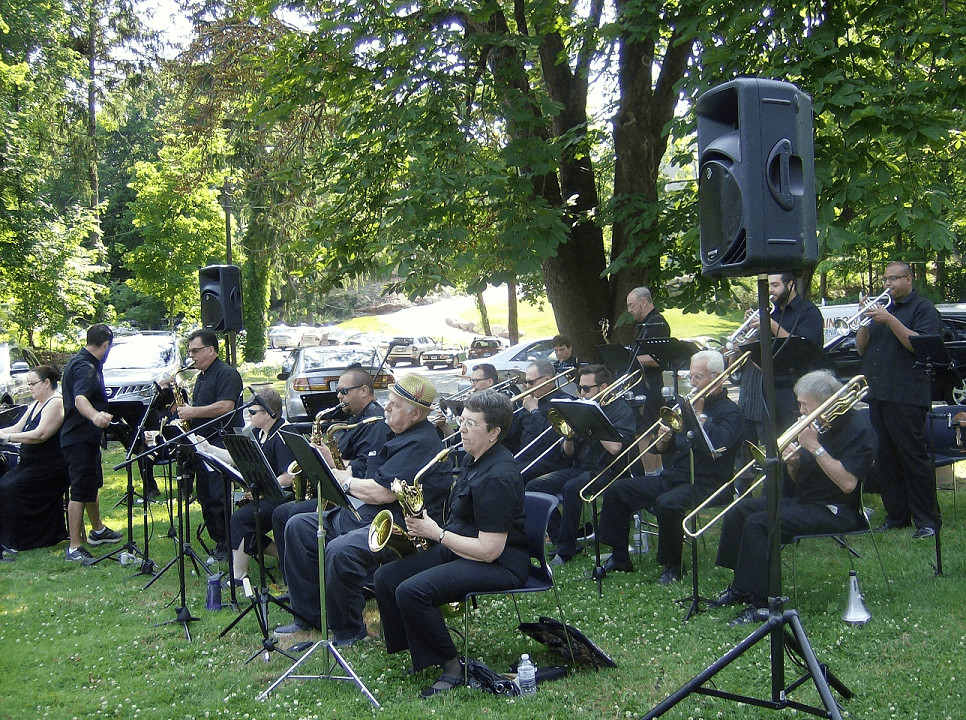 Center Stage Jazz is an all-volunteer big band comprised of musicians from the Plainville Wind Ensemble of Plainville, Connecticut. Led by trombonist, David Zoni, CSJ performs big band music in the styles of swing, latin, rock, funk and more, for charity events around the central Connecticut area.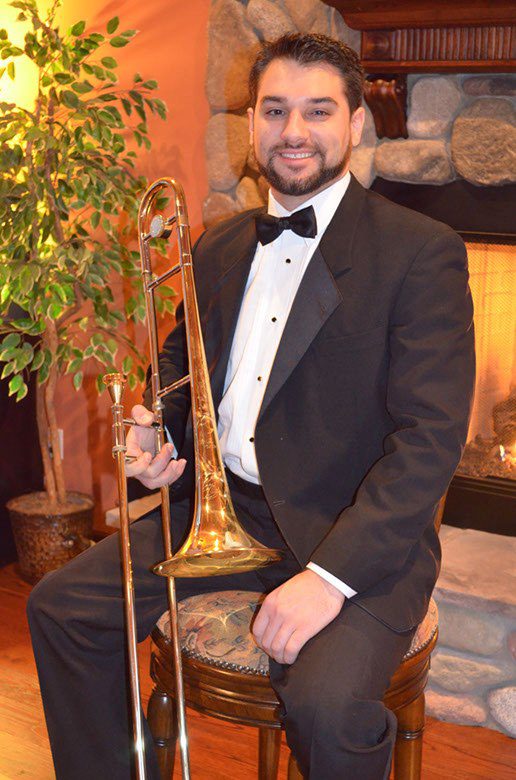 Our director, David J. Zoni, born to musician parents, began learning on brass instruments in elementary school. In middle and high schools, he played trombone, euphonium and trumpet in various ensembles. After graduation from Southington High School, he played in the UCONN marching band and jazz band.
Currently, David is a professional brass instrument technician, servicing the instruments of many Connecticut professionals, students and school systems.
On nights and weekends, David has a very active musical life. As well as directing the Center Stage Jazz Band, David plays euphonium in the band's parent group, the Plainville Wind Ensemble. He also plays trombone as a freelance professional and a regular with the Red Satin band and is horn arranger and trombone player with R&B/dance band, New England's Head Over Heels.
Join us at one of our concerts for music that is sure to get your toes tapping!
We invite you to give us feedback and book us for your next event!
Saxophones
Kevin Connolly
David Griszkauskas
Kevin Noble
Leonard Pauplauskas
Rich Santanella
Trombones
Michael Boncimino
Scott Kern
Gary J. Kirsch
Larry Reed
David Zoni
Trumpets
Jeff Greenwood
Joe Hahn
Ankur Jhaveri
Mike Quatrella
Rhythm Section
Rich Gordon – Guitar
Tony Batory – Bass
Christine A. Apruzese – Piano
Peter Marseglia – Percussion
Beverly St. Onge – Vocals
UPCOMING EVENTS
Be sure to subscribe to our concert calendar below.
Subscribe by clicking the icon above and selecting your calendar of choice.
FOLLOW US!