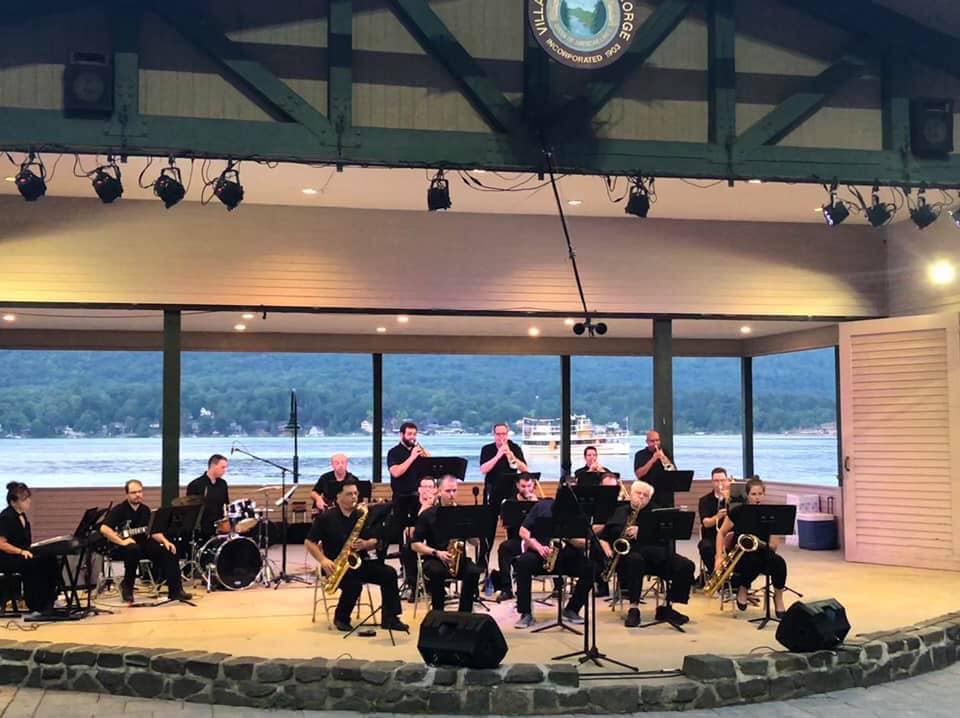 Center Stage Jazz is an all-volunteer big band comprised of musicians from the Plainville Wind Ensemble of Plainville, Connecticut. Led by saxophonist, Rich Santanella, CSJ performs big band music in the styles of swing, latin, rock, funk and more, for charity events around the central Connecticut area.
Director – Rich Santanella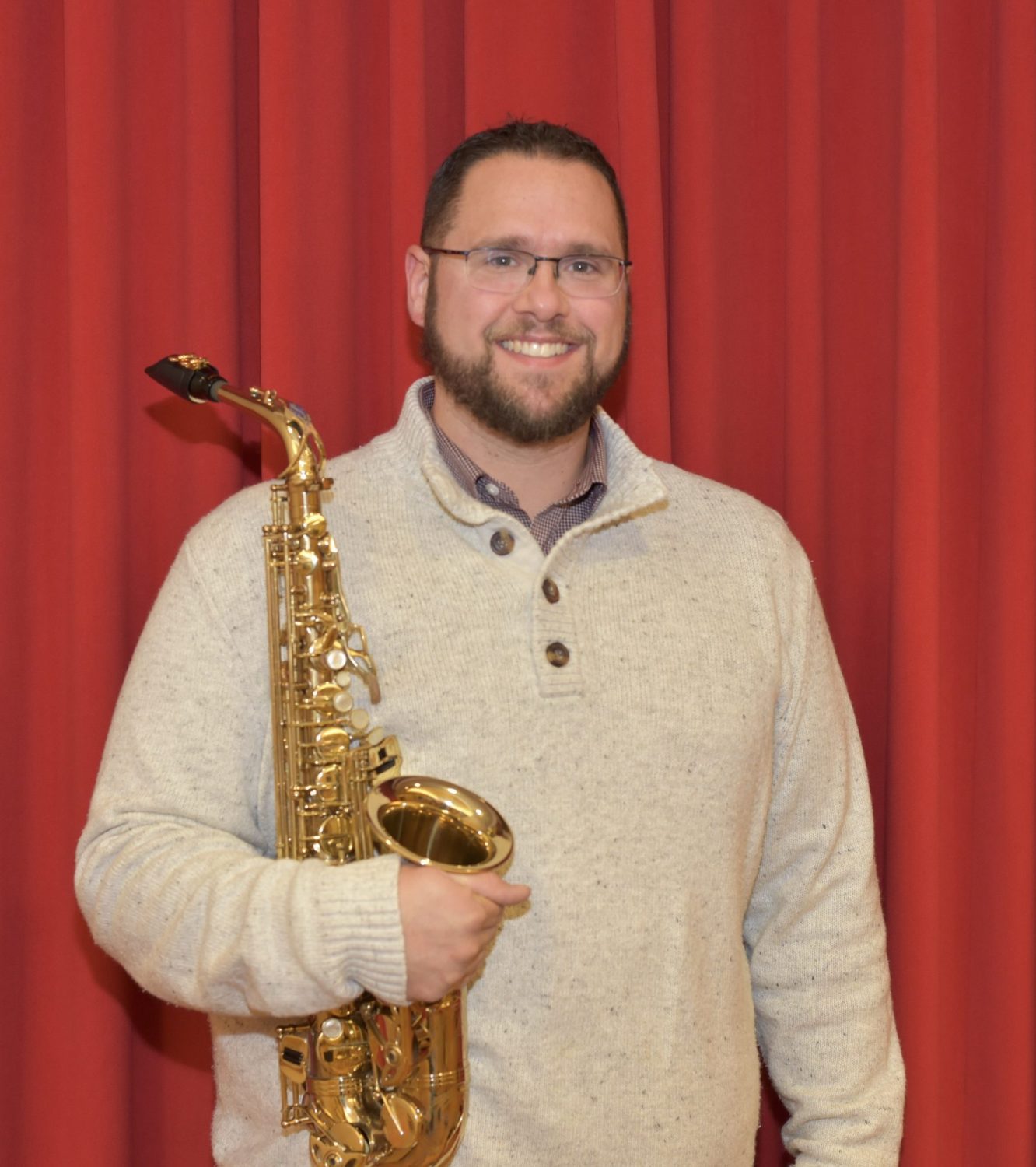 Richard Santanella is the Director of Bands at Joseph A. DePaolo Middle School in Southington, CT where he conducts three Concert Bands, Jazz Ensemble, and teaches courses in music technology. Rich also serves as director of the Center Stage Jazz Band, a sub group of the Plainville Wind Ensemble. As principal saxophonist of the PWE, Rich has been featured as a soloist in past concerts. He can also be seen performing as a woodwind doubler in musicals around the state.
Rich holds a Bachelor of Arts degree in music, Bachelor of Science degree in music education from the University of Connecticut, and has completed coursework for the Master Science degree in music education from Central Connecticut State University.
Rich has studied saxophone with Carl Knox, Greg Case, and Ken Nigro.
In his spare time, Rich enjoys cycling and spending time with his wife Heather, and children Hailey (7) and Owen (4).
Saxophones
Rich Santanella
Kevin Connolly
Dave Griszkauskas
Lenny Paplauskas
Lynn Rotatori Sheridan
Trombones
Dave Zoni
Scott Kern
Mike Boncimino
Larry Reed
Kevin Rowe
Trumpets
Jacob Humerick
Joe Hahn
Mike Quatrella
Ankur Jhaveri
Rhythm Section
Peter Marseglia (drums)
Tony Batory (bass)
Christine Appruzese (piano)
Rich Gordon (guitar)
UPCOMING EVENTS
Be sure to subscribe to our concert calendar below.
Subscribe by clicking the icon above and selecting your calendar of choice.
FOLLOW US!